As we close out 2015, I thought I would share my blogging stats with you.
It's been an interesting year with the usual pluses and minuses. It's called life. And I tried to share a lot of it with you during 2015.
I reached back to the beginning of 2015 and pulled this out ….
I don't usually make resolutions for the new year, but this year, my mantra is going to very simply … live.
Don't get me wrong. I've always believed in living life to the fullest, sometimes in unpredictable ways. In fact, my wife would have said that was one of my most endearing faults. Every time she thought she figured me out, I would throw her a curve or two.
But this year I intend on living every day as if it may be my last. I'm going to enjoy life more and do the things I want to do. Nothing crazy, mind you, but taking advantage of opportunities that present themselves.
Of course, that will probably involve traveling … and that's okay by me.
I continued by adding …
So, here's to 2015. Living one day at a time, seizing every opportunity that arises. I plan on visiting family and friends, going on junkets. I've already booked a room in Green Bay, WI, for a playoff game in two weeks and I intend to go to my great-granddaughter's first birthday party at the end of the month in Ohio. I will see a baseball game in New York City this summer. I will go to a play on Broadway. I haven't seen my son's new digs in Kentucky and I know I'll head out to Massachusetts and Maine some time(s) during the year. Who knows, I may finally get to visit Bernie in North Carolina or friends outside Las Vegas. And a close friend might need a traveling companion to Virginia to see her son and/or sister.
We'll see how it all unfolds. But I do intend to live 2015.
And I did. I went to Green Bay for the divisional title game in January and went camping with the grandkids to take in Brett Favre's Packer Hall of Fame induction in July. I went to my great-granddaughter's first birthday party and found the "perfect" apartment overlooking the Piscataquis River in Dover-Foxcroft, ME. I saw my son's digs in Kentucky, but,alas I didn't get to a ballgame in New York or Broadway for a show and my best friend got tired of waiting for me to visit and moved to Florida.
Some of the downs included a three-day hospital stay with a staph cellulitis infection from a blister at the aforementioned camping trip and the sudden loss of a faithful friend and angel.
On the plus side, I was fortunate to break Thanksgiving bread — and turkey and stuffing and mashed potatoes and yams and green beans and plenty of desserts — with all five of my children and most of the grandchildren and great-grandchildren. I faithfully participated in Five Minute Friday exercises — although I tended to post on Saturday (and sometimes even Sunday). And started serializing my "love" story with Karen, which has boosted the numbers.
And I shared all that with you. Amazingly my words were read by 7,182 guests (a 43% increase from last year) in 90 countries,thanks largely to a Facebook presence.
With all that being said, the WordPress.com stats helper monkeys prepared a 2015 annual report for this blog.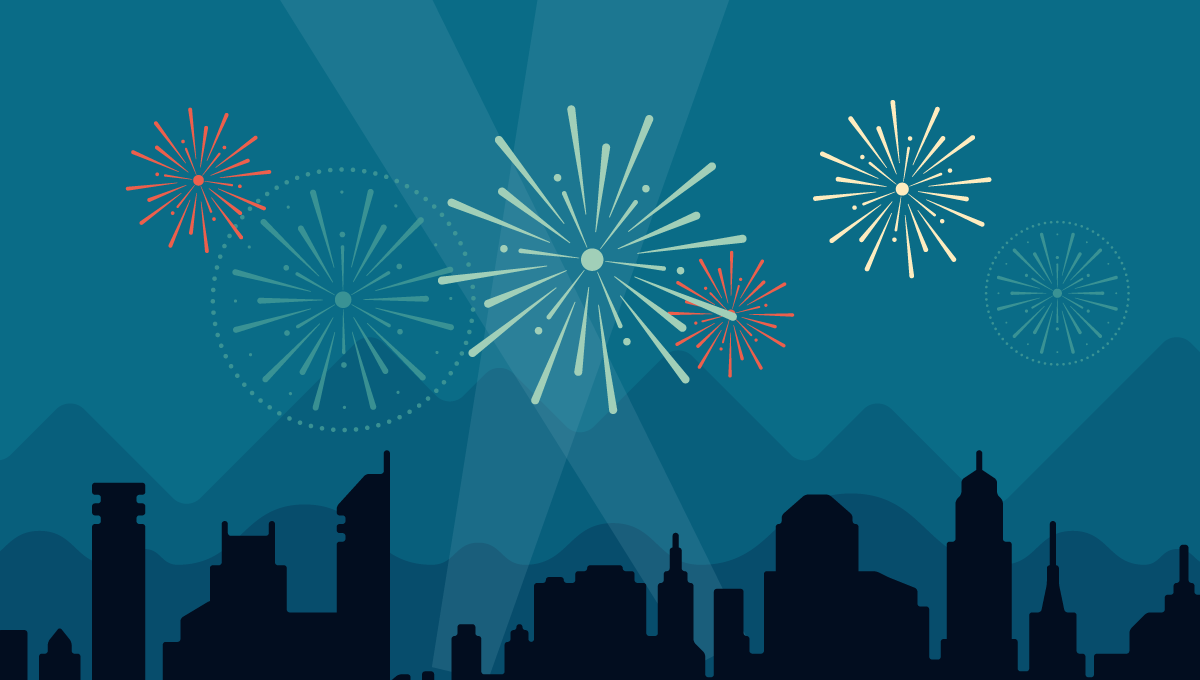 Here's an excerpt:
A New York City subway train holds 1,200 people. This blog was viewed about 7,100 times in 2015. If it were a NYC subway train, it would take about 6 trips to carry that many people.
Click here to see the complete report.
Thank you.
THOUGHT TO REMEMBER: Patience is power. Patience is not an absence of action; rather it is "timing." It waits on the right time to act, for the right principles and in the right way. — Fulton J. Sheen